CATHETRIX has demonstrated its new catheter stabilizer for prevention of catheter associated urinary tract infections (UTI) and accidental Foley catheter extractions, to potential Chinese customers at the Rehabilitation Israel Day, which took place virtually on November 25, 2021.
The Rehabilitation Israel Day was organized as a joint initiative of the Israeli Ministry of Economy and Industry and the The Economic Mission to China at the Embassy of Israel in Beijing.
The event included a presentation of six Israeli life science medical device companies and was followed by one-on-one meetings.
Tal Hadass, chief marketing officer at CATHETRIX, demonstrated the usage of Foley/Safe 2.0 to prevents catheter dislodgement and movement to reduce the risk of UTI.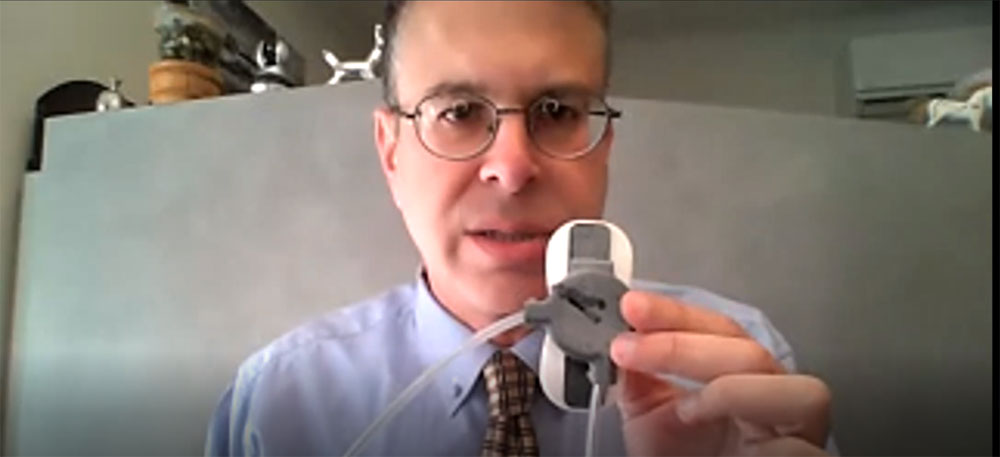 Haddas explained that CATHETRIX innovative catheter stabilizer prevents unintentional and accidental urinary catheter extraction, thus avoiding damage and strictures to the bladder or urethra. Once the Foley catheter is pulled with a force that can harm the patient.
He demonstrated how when Foley/Safe 2.0 is mistakenly excreted, it cuts the sterile fluid tube and lets the retention balloon deflate, permitting the catheter to slide out safely.
"The participants from China showed great interest in Foley/Safe 2.0 and many asked to continue the discussions in the virtual meetings," said Hadass. "The successful meeting and the great enthusiasm showed by people, who met us recently at the Medica 2021 tradeshow, indicates that we are on the right track and illustrates the need for urinary smart catheter fixations."